To commemorate and celebrate the 40th birthday of Steven Spohn (@stevenspohn), COO of Able Gamers, has decided to aim a lofty goal of 1 Million Dollars in support of the charity he helped build.
What is Able Gamers?
The Able Gamers Charity is an organization dedicated to bringing the best of gaming to everyone, specifically focused on those with disabilities that prevent traditional methods of playing games.
The organization builds custom controllers and other assistive technologies for those who want to simply settle it in smash, die thousands of times in dark souls, or build to their heart's content in Minecraft.
I'm Not Crying You're Crying
In a heartfelt video by Steven, he talks about how all his life he was told he doesn't have a lot of time left. So what better way to leave your mark on the world than by giving back to it in the form of Able Gamers.
Doing What We Can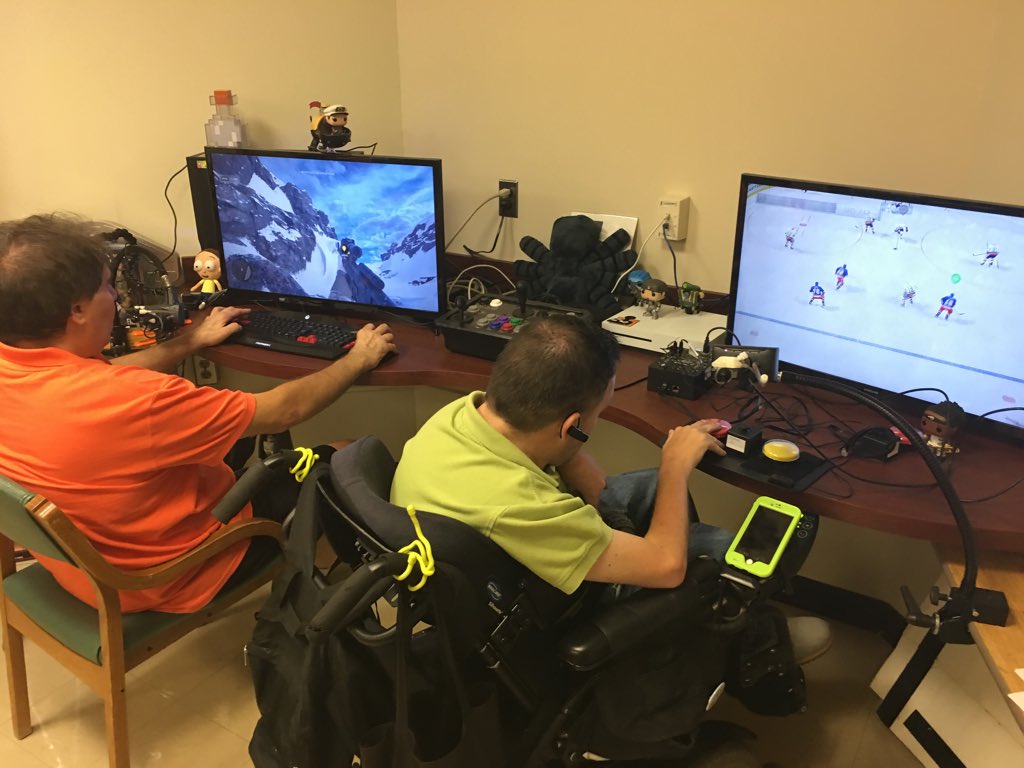 If you are at all able to give to Able Gamers, or are a disabled gamer looking at taking advantage of assistive technologies from Able Gamers, make sure to check out their website at AbleGamers.org and if you are wanting to donate to the cause #SoEveryoneCanGame check out AbleGamers.org/Steve.
In Conclusion
Able Gamer's COO Steven Spohn has turned 40 this year, and his birthday wish is to raise 1 million dollars for the organization he helped shape to give the gift of play to many more disabled gamers around the world.